How to hack wifi password using command prompt in windows xp. Hack Any WIFI Password Using CMD IN Windows 7/Xp 100% Working. : hacking
How to hack wifi password using command prompt in windows xp
Rating: 9,5/10

1191

reviews
How to Hack WiFi password using cmd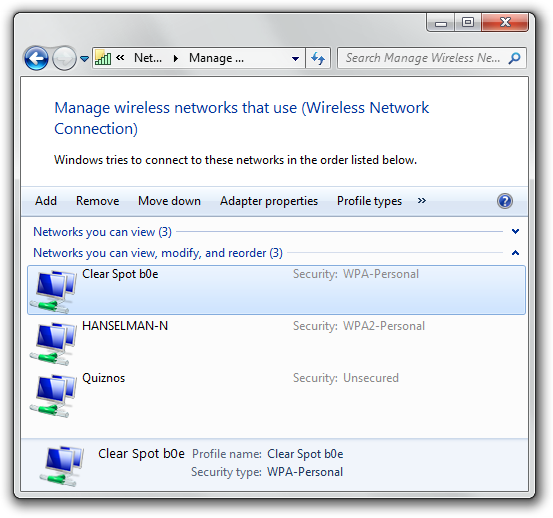 If you are getting less than you deserve in your relationship and want to be sure Contact : hackerethique gmail. Be warned, most of these so called hackers here are impostors, I know how real hackers work, they never advertise themselves in such a credulous manner and they are always discrete. If you need to hack any of the following; email, facebook, whatsapp, text messages, website, university portal, catch a cheating spouse, contact him via brianhackwizard gmail. My husband is not around anymore and I have an 8 year old son with learning difficulties. Considering that Wi-Fi has become a central part of our life, it is quite easy to forget the Wifi password.
Next
Hack Any WIFI Password Using CMD IN Windows 7/Xp 100% Working. : hacking
We would be happy to feature some of those in our next articles. However, some of its commands are still very useful for troubleshooting Windows computer issues. You can fix this by giving the command net start wlansvc. We waste no time and our success rate is 95%. After changing it, just restart the computer and log into the system with your new password. Its that easy, Daura referred you Hi everyone, are you in need of a professional hacker? I am using windows 8 4 Likes by Nobody: 4:20am On Nov 17, 2014 If it really works, it means I've learned another useful thing from nairaland after making milkshakes.
Next
How do can I hack a WiFi password using CMD in Windows 8.1?
How to Hack Wifi password using cmd How to hack wifi password: Hello Friends, In this article we will share some tricks that can help you to hack wifi password using cmd. The great part about the command prompt trick is that you can use it when you are offline or even when you are connected to any other networks. Conclusion This is how you can find your Wi-Fi password on any Windows computer easily. Once you've accessed the router interface, go to the Wi-Fi settings, turn on the wireless networks, and assign strong but easy-to-recall passwords. To see that you have to type Wmic Step 4. In this day and age of the Internet, the Wi-Fi router and data connection have become a fundamental amenity for every user.
Next
How to hack wifi password: Wifi Hack using CMD
If you are still facing any problems, you can comment below. Make that Wi-Fi password easy to type on a mobile device, too. Without the password or passphrase, you're not going to get access to that network, or the sweet, sweet internet that goes with it. You created this thread for the purpose of this download didn't you? But c'mon, you're better than that—change the password when you via your web browser. This trick will work with most of the wifi devices that have old hardware modems and routers. But you can use Command Prompt to hack your saved password without hassle. In other words, it only works if you've forgotten a previously used password.
Next
How to Hack WiFi Password Using CMD [Working Trick 2019]
Bans are handed out at moderator discretion. In case you are not successful in hacking a wps enabled network using this method, try to hack it from your android mobile. We will discuss these hacks as we go through the article but first let us know what Command Prompt for Windows is and the network security protocols we can hack through it. Otherwise, all profiles with the given name on the system will be listed. Intermediate questions are welcomed - e.
Next
How To Hack Any Wifi Network Password Using Cmd
Dumpper and Jumpstart cannot hack the networks with wps disabled. Well, not necessarily, unless the Wi-Fi password is. Beware guys, the instructions he gave are totally bladderdash complete rubbish. Type the following, replacing the Xs with the network name. Access is denied because you are not running the command as an Administrator. Choosing a strong password is a good practice for the security. But it happens to be that my mom lost her password on opening the phone so I contacted jeajamhacker gmail.
Next
Get a WIFI Password from CMD in just two steps
If you were read hacking using cmd some where online then that is not true. Bonkers About Tech is compensated for referring traffic and business to these companies. It can be less secure than wired connections, but it requires authentication to access the network. So let us learn about these Network types. The other two spaces, called octets, are going to be different numbers between 0 and 255.
Next
How To Find Wifi Password Of Connected Networks Using Command Prompt (CMD)
It has been optimized to ruegorized manner. If used properly, you can even get inside other remote systems. You'll need that command-line comfort again to work with it. Maybe, your password was changed by some family members or anyone, and connect to the network via the default password by the router manufacturer. However, if you tell Windows to forget the network, then the password will also be forgotten and this will never work. Well, I remembered one nifty trick to find the Wi-Fi password using the command prompt. It will take time to configure the connection and if you want to skip these steps, you can connect your router to a desktop computer and then reset your password.
Next
How to hack a WiFi password using CMD (command prompt)
Play nice, support each other and encourage learning. Some of their services are: - Get any password from any Email Address. There are many other methods to hack wifi, but there are not many methods that work on all kinds of networks or devices. The last resort is to crack Wi-Fi password. This tutorial will help you to hack wifi password Using command prompt …. Note the third octet probably a 1 or 0. It was sweet and smooth from the start, withdrawals were easy and consistent until it gets to a point I started to be denied withdrawals and that was how I lost all money, I couldn't get my investment amount back not talk of the bonuses.
Next