Become administrator windows 7 hack. Windows 7 Password Reset
Become administrator windows 7 hack
Rating: 8,4/10

1225

reviews
Harsh Sharma: How to Hack a Windows 7 Administrator Password without any software within 2 minutes
Need I say this is for Educational Purposes! Once you finish this task you will be able to start using your computer with the new password. Use this method to bring your reset mode windows 7 password. Please re-consult the steps very carefully. Unless you've lost your password to the only account and cant create another, thats another problem. So now when I try to access command prompt after I log in nothing happens when i double click command prompt in the start menu.
Next
Hack Windows 7 (Become Admin)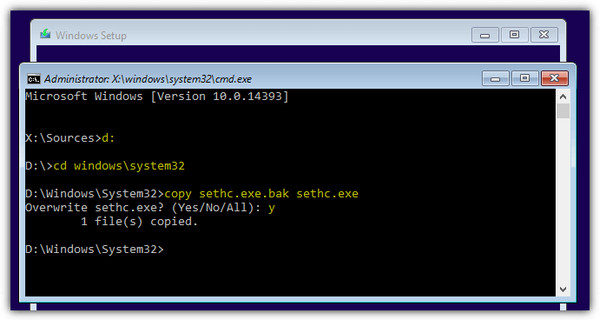 If by any chance there is a problem, it will be corrected, and you will need to start from step 2 again until you have no more problems to be fixed. I just want few games not to be run on my system eventhough the file appears to the other users of the computer. The only requirement for this is that you need to have administrator privileges. If i can ill take a screen shot and post it. Step 6: Type a new password for your Windows 7 administration account and just click Next and Finish and now you can get access to your system with newly created password. Log out from your current user account. Turn on the computer and you will get to a menu asking you to start windows normally or start it in safe mode.
Next
Hack Windows 7 Administrator
Ifound lots of new things over here. Conclusion Therefore, if you are locked out of your Windows 7 Administrator account then it is definitely a matter of concern but these days there are solutions to every problem. He is very passionate about blogging and his area of interest are Bikes, Web Designing and keenness to learn Ethical tricks as well, Find him on. It should work the same with a Windows 8. You can also change the password of the account to whatever you want.
Next
Enable the (Hidden) Administrator Account on Windows 7, 8, or 10
For this method to work you must have a password reset disk available before you. Windows Password Key loads, follow the interface to hack Windows 7 password. Hack Windows 7 Password without Software There are 2 types of account on Win 7 by default. This is the only account I have on my Windows, the windows is licensed and I'm wondering what can I do? Remove the Forgotten Password to Delete Administrator Account in Windows 7 This method is a procedural one. Step 1: First start your Windows 7 computer or laptop and connect it with the password reset disk. When you set up Windows right at the beginning, you were prompted for the password to be used for the Administrator account.
Next
How To Hack a Windows 7 Admin Account Password With Windows Magnifier ~ H Tutorial
How to Bypass Windows 7 Administrator Password with Windows Password Recovery Naturally, getting into locked Windows 7 Admin account is more difficult than getting into a User Account. So, if you are stuck with a locked Administrator account and have no idea how to bypass Administrator password Windows 7, then use the following procedures to get access to the account again. If so, just undo whatever you changed outside of the hack shown here, and it will be fine. Recover My Password will enable the Administrator account, and reset its password to a blank password. Problem 3: Hello, please help me.
Next
How to Hack Windows 7 (Become Admin) « Null Byte :: WonderHowTo
The account will now not have a password. On the next screen, we can select one of the Windows accounts. This file executes sticky keys. Or you just bought and shipped this Windows 7 computer and coming in a surprised it is password secured? So what I am basically asking for is how did you get to that part where the blue text comes because in my computer it does not have any blue text where I can save the notepad : Please help. In a word -- non-restrictive and powerful enough. Now, the system will ask you to enter the new password for the account. Lazesoft will ask us to select the Windows installation - in case we are multibooting - and will give us the option to reset the local password.
Next
How to Crack Windows 7 Administrator Password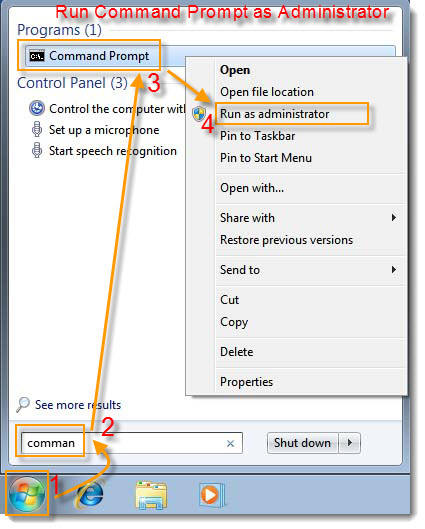 Always feel free and switch accounts at your own pleasure. If we mess with the wrong files, we could make the Windows installation unbootable. Then using ur tool, i promoted that user to admin. Besides hacking a local account password this tool will also show you how to break main user account password. We just click on it, wait for a couple of seconds for Windows 8.
Next
How To Gain Administrator Access in Windows without a Password
If you lost or forgot Windows 7 password, you can use your Windows 7 installation disc and access to recovery options to bypass it. Try rebooting into Safe Mode, then log on as Administrator. I've tried rebooting my computer, pulling the power cord out, like an idiot about 20 times, and I keep only getting to the 'Start Windows Normally', 'Safe Mode' etc. Unblock any international website, browse anonymously, and download movies and Mp3 with complete safety with CyberGhost, : This guide is purely for educational purposes. But, what if you forget it, and you don't have a Reset Disk, password cracking program or anything else which would help you retrieve it? Windows 7 computer normally can be re-instated by deleting Administrator account. This is only for Educational Purpose! On Windows 7, where there is no option to log in with a Microsoft account, we won't have such a problem. Workspaces also like to disable the admin account you just changed the password for, so you might not be able to log in.
Next